Meet the HUB Team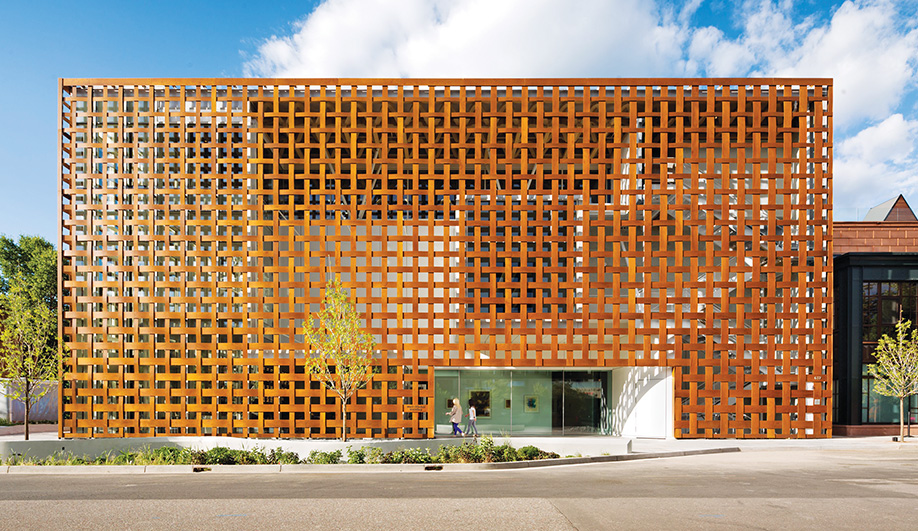 Tri Ngo
Data Analyst and Co-Author
Our students dedicate countless hours creating new materials for the HUB. Read about one of our student employees Tri Ngo and his contribution to the HUB.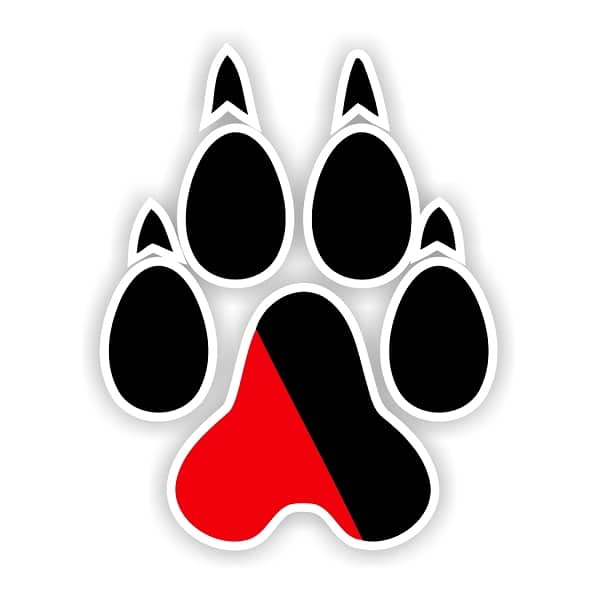 Our team is working with Northeastern Athletics to accumulate their social media, internet, ticket sales and donation data with the goal of answering their critical question:
Who is our fan?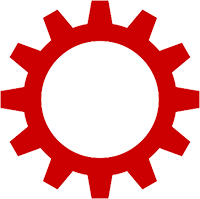 Charlie Bame-Aldred, executive professor of accounting in the D'Amore-McKim School of Business, is a huge sports fan whose office in Hayden Hall is filled with sports memorabilia—and memories. He's also the public address announcer for Northeastern athletics.

Click on the link below to learn about some of the interesting items, both academic and personal, that can be found in his office.
Big Data Analytics and Data Visualizations: Teaching with Tableau

The HUB of Analytics Education and the Instructional Design Group as they host Midori Ng, Academic Programs Coordinator at Tableau, for an hour-long introduction to teaching with Tableau. Click the link below to view the video.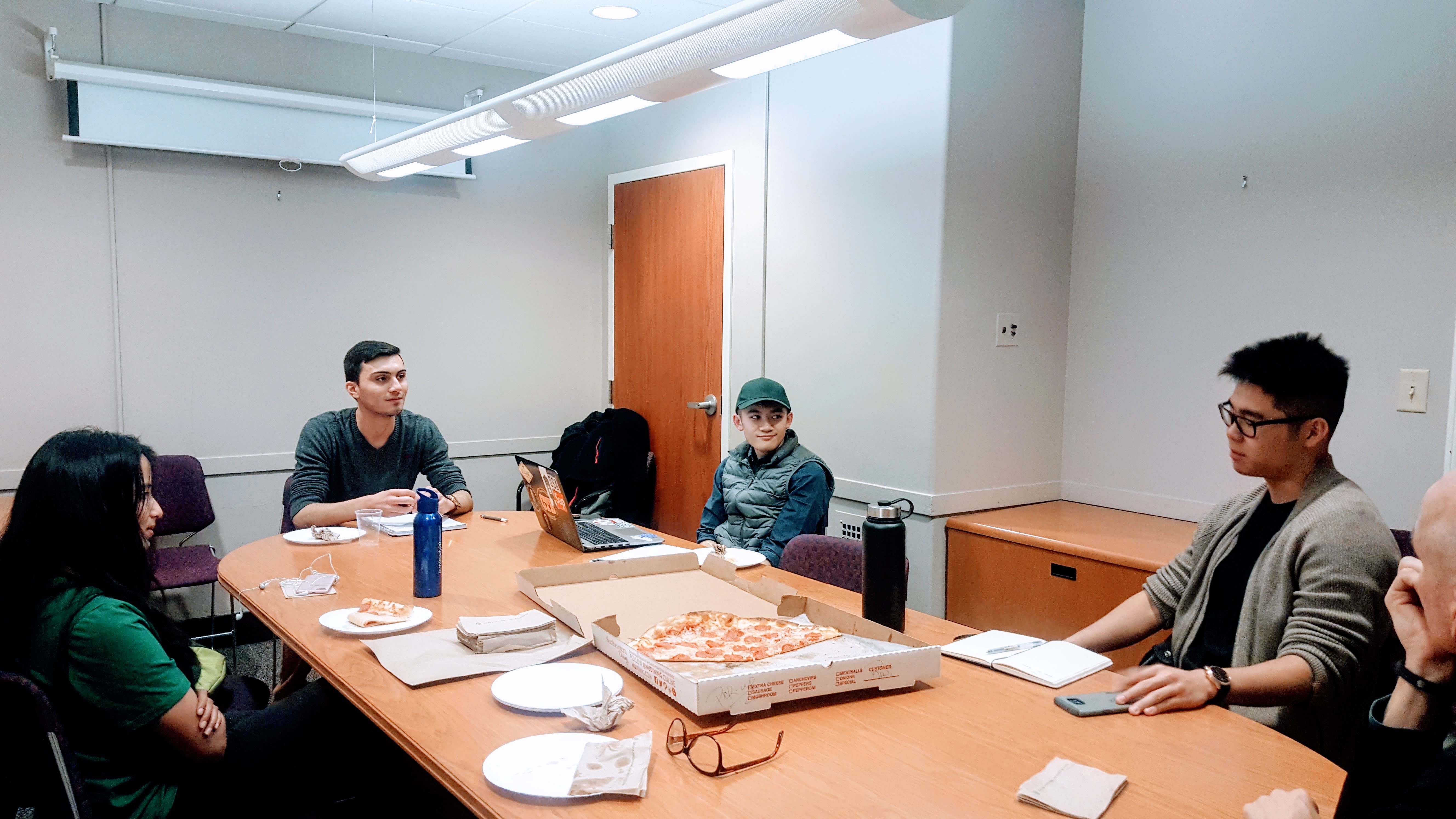 HUB & IBM WATSON ANALYTICS
Team Gomes have dedicated hours creating cases and exercises to incorporate IBM's Watson Analytics into the Big Data Curriculum. Click the links below to meet team Gomes in our HUBbub newsletter dedicated to IBM Watson Analytics and view a cases sample (Educator Access Only).
There are videos designed to assist your student in learning Tableau, IDEA, and ACL. These videos incorporate Bibitor, LLC Data from the HUB. All videos are ADA Compliant.
Interactive data visualizations and dashboards
Works with hundreds of data sources
Making databases and spreadsheets understandable
Ask new questions, spot trends, identify opportunities
Conduct more efficient and effective audits, while improving audit quality
Increase value of audit findings with complete, 100% data coverage
Identify risk and control issues before they impact the business
We loaded the June 2016 Bibitor Dataset are available via a cloud ERP. Oracle Enterprise Performance Management (EPM) Cloud offer a complete, innovative, and proven solution for organizations of all sizes that want to thrive in the digital economy
For more information contact Danielle Ferretti at danielle.ferretti@oracle.com.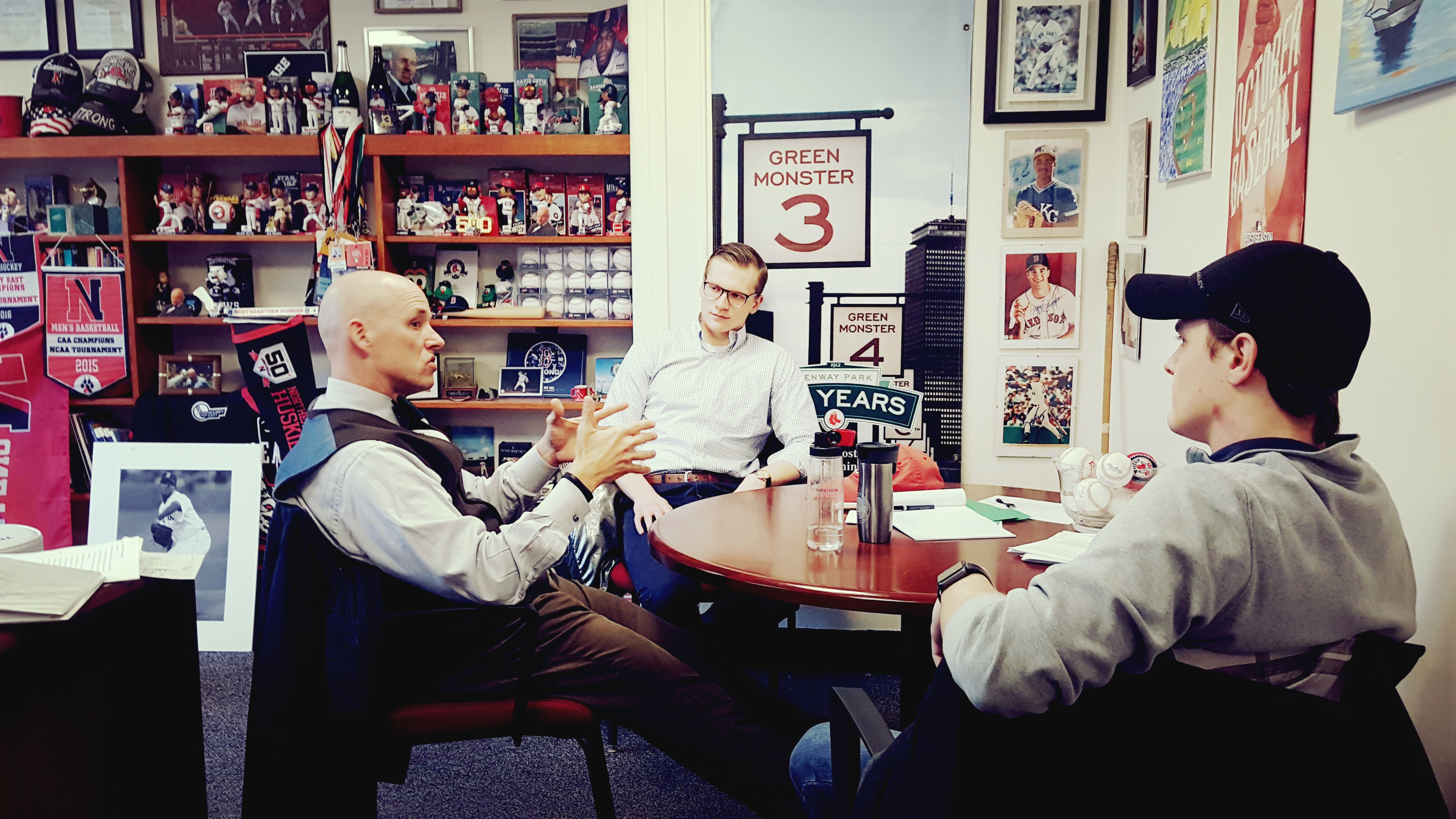 Student Highlight: Chase Wilson
The HUB relies heavily on volunteers for its continued success due to our limited resources. Chase and Dan will be working on updating existing case, whilst transforming cases into new technology platforms. Read Chase bio below.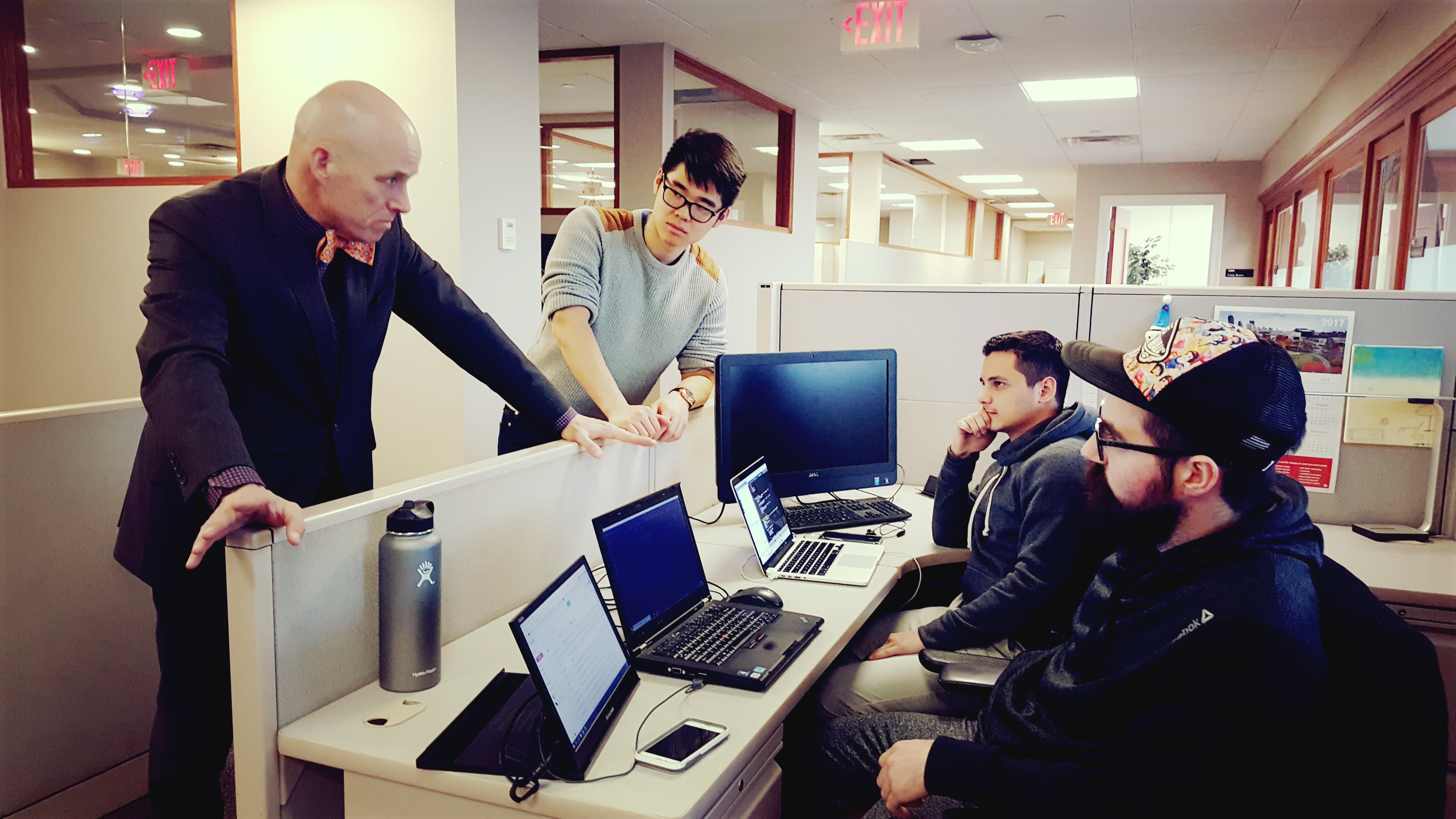 Our volunteers create new cases and exercises, process flowcharts and manuals, data tables, and data elements. Click on the link below to read our February HUBbub newsletter that highlights four volunteers, George Karmelich, Ryan Murphy, Carter Bame-Aldred and Chase Wilson.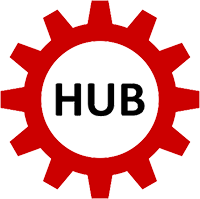 The HUB of Analytics Education provides Open Educational Resources (OER) to faculty in Higher Education around the globe. These materials were developed by faculty members at Northeastern University. The mission of the HUB is to provide free materials that assist faculty when implementing Big Data techniques in their curriculum.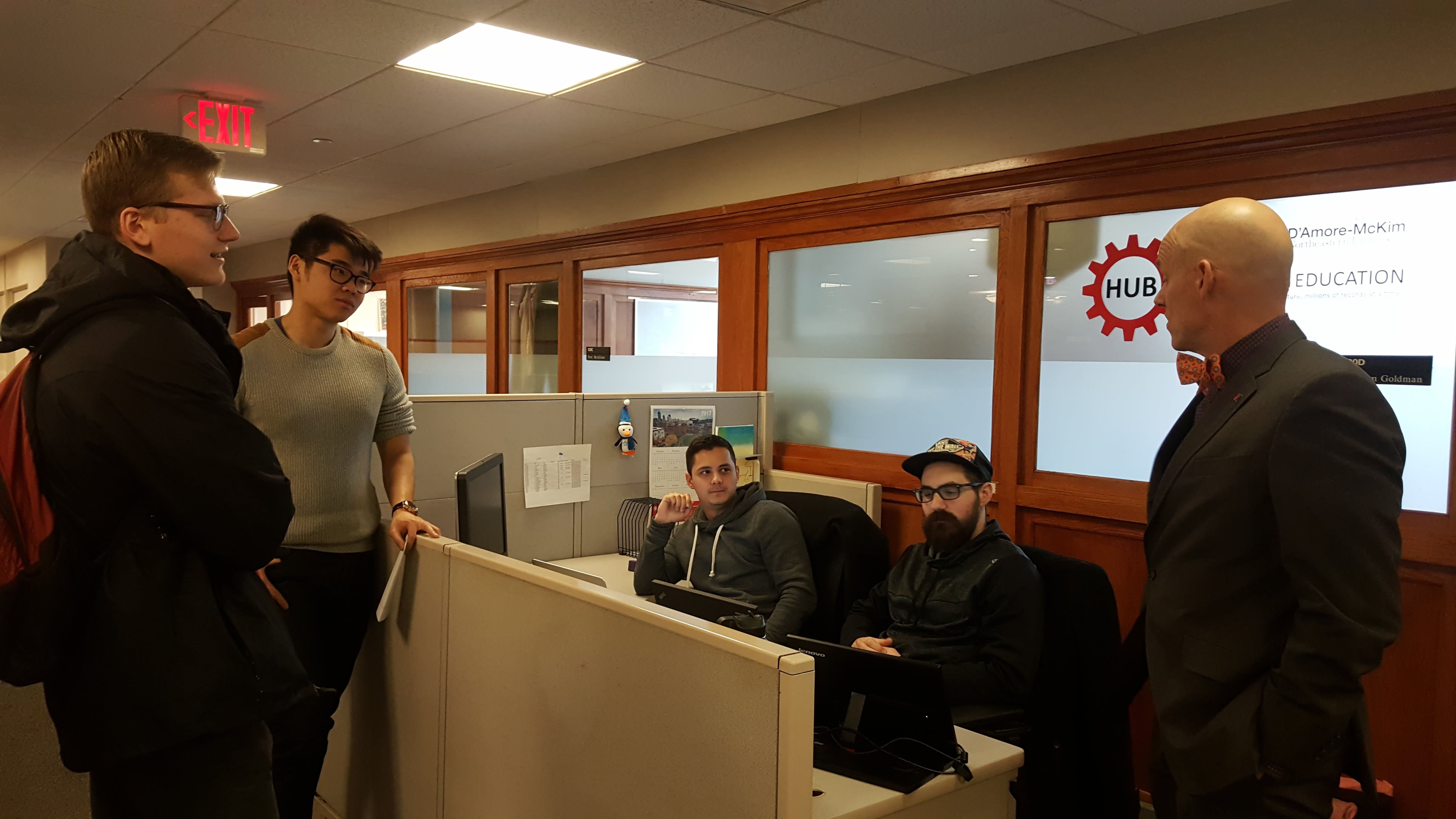 Congratulation to recent alumni Dan Omicinski
The HUB congratulates Dan Omicinski, co-author, recent alumni, President of the student-run organization, Finance for the Community, Vice President of Beta Alpha Psi and Huntington 100. Read about Dan by clicking the link below.
Congrats George Karmelich
George is completing his Master's in Computer Science this summer and continues to work for the HUB. Read about George contribution to the HUB.